Sepan banquet halls in Glendale offers affordable and stylish wedding reception. We ensure that you and your guests will have a fun and exciting day during your special day. You can call us today to book our hall and ensure that everything is in order. But our banquet hall is not only used for a wedding reception but it is also used for corporate events or social gatherings. 
Banquet Halls in Glendale
for Any Occasion 
No matter what the occasion is, you must know the number of guests who will be arriving so you can pick the number of seating. When you know the number of guests, you can determine whether our banquet halls can accommodate all your guests. But the Sepan banquet hall can accommodate more than 100 guests.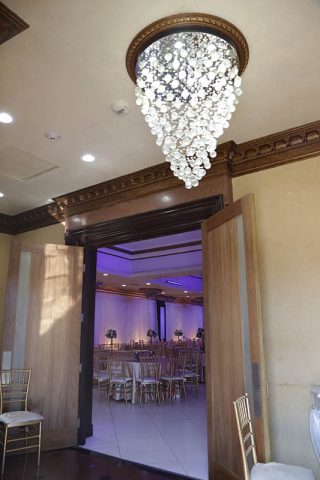 Then again, it is ideal that you contact us first or you may visit our place so you can find out how big the venue is. You might realize that our hall is too large for the occasion. 
One of the things that our clients like about our halls is that they are situated in a convenient place. Their guests did not have any issues finding the venue. It is located within a city and it is accessible to everyone. 
Decorations 
You may want to show off your designing skills. And we allow you to do so. We can let you decorate the venue yourself. However, you must ensure that the overall cost of your decoration will not exceed your budget. 
As for decor ideas, you may drape the ceilings. The drape is a little fabric that can do amazing things to the venue. Choose a white fabric to keep it formal. But it also makes the venue elegant. A bright color may also work to give the event a fun vibe. However, it is only ideal for a social gathering or a corporate event. 
You may choose to have a lounge area in our banquet hall and bring some rental furniture. Add some pillows. Cover the furniture with patterned fabric to give it a festive color and pattern. 
We can provide chairs, tables, and other decoration materials. But you can also bring your own to the venue. However, choosing our own materials will make your job a lot easier because you can focus on the event without having to worry about anything else. 
When you contact us today, you can inquire about the packages that we can offer that can help you save money even further. Not only that but you can also save time with different packages that we provide. 
Our banquet halls are available for rent. We can work on your budget. When you book with us, we can give you accurate quotes so you there will not be any nasty surprises in the future. 
At Sepan Banquet halls in Glendale, we can offer you the best venue to ensure that your event will be a success and memorable, too. It does not matter what the occasion is, our friendly staff will be there to serve your every occasion. Give us a call today to make an appointment or book us: (323) 894-9446.