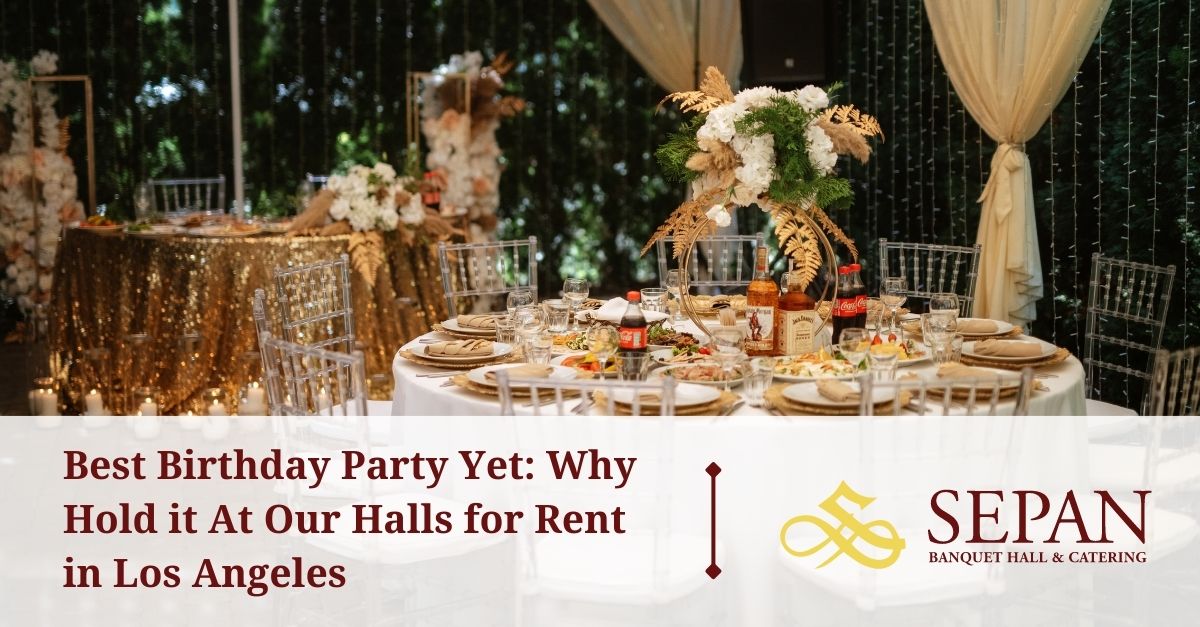 Do you have a big birthday coming up and you want to celebrate it in a big way? Or, are you throwing a birthday party for someone in your life and want to make it the best birthday it can be? You've been to birthdays at bars, at restaurants, at clubs, at houses, at all of those places. If you want to do a big birthday the right way, if you want to hold the kind of birthday that everyone will judge subsequent birthdays against, hold it at our halls for rent in Los Angeles. 
Halls for Rent in Los Angeles to Fit Everyone Who Sings "Happy Birthday" 
Have you ever held a big birthday in your home, only to find that way more people came than you were anticipating? That can be very positive… right up until the moment you don't have the room for all of them (to say nothing of cleaning up after they're gone). Here at Sepan Banquet Hall, we can basically accommodate practically any size of birthday. For example, our halls can hold up to 150 people, so if you want an intimate event of the people who truly matter, we got you covered. If, however, you have a truly huge birthday, we can combine those halls into one giant 300-person one.
Dancing, Games, and More: Our Halls Can Become Yours 
What makes a birthday party special? Is it the music and the dancing? Is it the food? Or is it people giving speeches on stage, showing funny videos, and the like? We can help with all of that and more right here at Sepan Banquet Hall. Those are just some of the benefits of holding your birthday right here. 
Easy on You, Easy on Your Guests 
Have you ever had a birthday party where, when you ask a guest how they're doing, they instantly launch into a lengthy monologue about how far away they had to park (or how far they had to drive?) We can make that part of the birthday party process easier for you and your guests, too. See, Sepan Banquet Hall is centrally located here on Glendale Boulevard. So, it's easy to get to from practically all parts of Southern California (including highways and airports). Moreover, there's plenty of parking in the area, too, so that you and your guests don't have to stress about the "little things" (which can become very big). Instead, they can just have a great time. 
Celebrate More Than Just Birthdays 
We've hosted so many birthdays here at Sepan Banquet Hall that we've actually put together a birthday party package. With that, we can begin to tailor your birthday to what you want it to be. That said, we host many more events here than just birthdays. So, if you want to learn more or you want to schedule your event, we encourage you to do so as soon as possible so that we can accommodate you.