Are you hosting a baby shower for your friend? Don't look any further. Sepan Banquet is one of the most sought-after baby shower venues in Los Angeles. Our venue will offer you the right seating arrangement and food capabilities, among others. 
Why Opt for
Baby Shower Venues in Los Angeles
Sure, you can choose to host your party in your living room. But what if you have a huge guest list? 
Your living room is surely not enough to accommodate all of them. Furthermore, where would the guests sleep or stay if most of them are commuting guests or city dwellers? 
This is where our venue becomes more viable. We have large rooms and a hall where you can hold your shower games. You can also choose to have privacy for the games you wish all guests will enjoy. 
We offer everything that you need to make sure that your baby shower will be a great success. Our special venue can be used to hold weddings, birthdays and baby shower parties, among others. 
At Sepan Ban Hall and Catering, we are known to many Los Angelinos to offer memories that can last a lifetime when they choose our venue.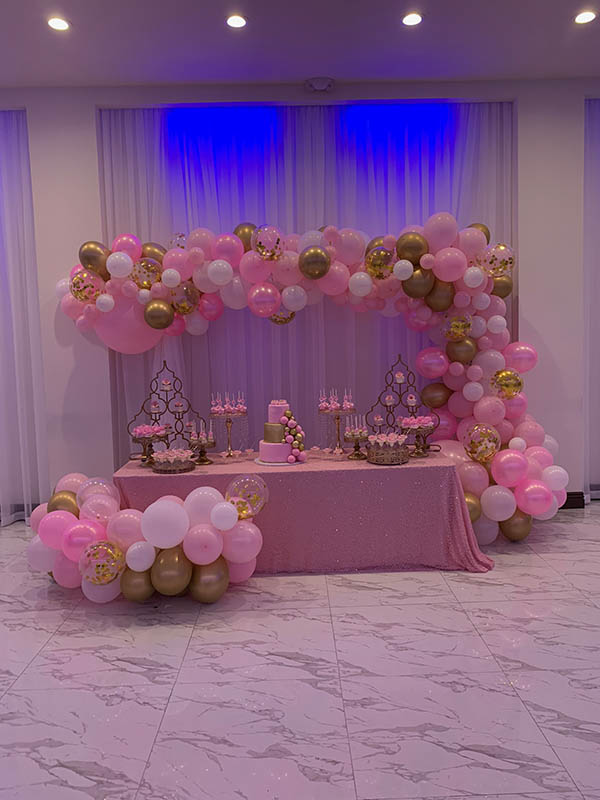 Top Quality Food 
To ensure that your guests will have a great time celebrating with you, our top-quality chef will provide you and your guests the right food. 
You can change our menu and customize it according to your needs. You will not only get the best venue but also the best food for your guests. 
For our menu, we offer appetizers, like fresh vegetables, hummus, and eggplants with walnuts, among others. We also serve the main dishes, such as pork kebab and chicken kebab. 
If your ideal shower is to offer your guests with unlimited seafood, then Sepan can give you that. Our seafood menu includes crab legs, sushi, trout, salmon, imported caviar, and a lot more. 
Our menu and catering service is designed to help you and your guests enjoy a great time together while discussing your baby. The various cuisines that we offer are tailored for your event and theme. 
At Sepan banquet halls, you can find 20 various seafood dishes. All of our dishes are made from the freshest ingredients. Our staff is here to cater to your event and provide your guests with unforgettable service. 
Our banquet is a picturesque baby shower venue. It has an intimate space that begs to be captured for social media. The interior can be filled with flowers and candles if you wish. 
This venue in Los Angeles can offer brunch or afternoon lunch, as well as dinner. It can accommodate more than 100 guests. It comes with a stylish space. You can also request for red and white wines if you wish. 
It is characteristically photogenic that you can easily transform into an event space of your dreams. To know more about how to make a reservation in one of our baby shower venues in Los Angeles, please contact our staff at (323) 661-7501.