Planning an event can be exhausting and time-consuming. One of the things that you must prioritize is the venue of the event. Where should you hold it? If you wish to have an amazing party, no matter what type of celebration it is, make sure to consider an amazing banquet hall in Los Angeles. A banquet hall is a great venue, for it can accommodate a great number of guests. They can be big enough to cater to more than a hundred guests or the perfect size for less than fifty, depending on your needs and preferences. Before you make a reservation, though, ensure that you have the right budget for the event. 
Budget First Before Finding an Amazing Banquet Hall 
At Sepan Banquet, we offer reasonable rates for our banquet halls. However, it will still depend on how much you are willing to pay. If you are not sure whether or not you can afford our hall, give us a call. Our clients tend to call us with just a ballpark budget in mind that allows us to guide them in their choices. We will do everything we can to help you meet your budget while still hosting the occasion the way you want it. Our staff has lots of experience in this area, so they can help you get the most out of your money. 
Diverse Venues
Our banquet halls can be used by any type of celebration. They can serve a variety of group needs and sizes. However, you will need to know the number of guests attending beforehand. That way, we can help you decide what venue to reserve. Some of you may be frustrated and decide to just host the event in your houses. But this could be a huge mistake. When you hold the event in your house, the preparation can be immense. Plus, you need to consider cleaning before and after the event. Thus, to avoid this stress, make sure to just book a venue such as our banquet hall so that you can focus on more important aspects of organization.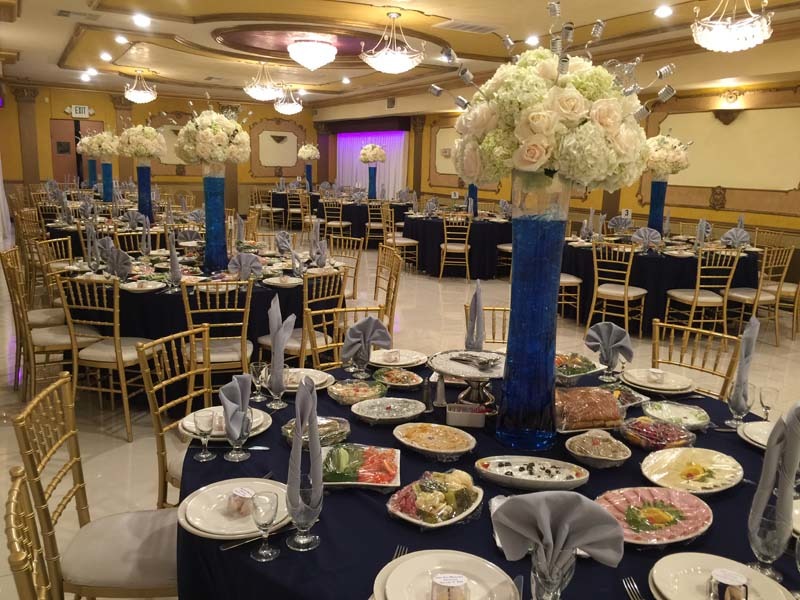 Should You Be Concerned About the Weather? 
No, not at all. Our banquet hall is an enclosed space. Therefore, whether it is raining or unbearably sunny outside, you and your guests will be able to enjoy your time in our hall. 
What Menu Should You Choose? 
One of the most important aspects of planning an event is determining what food will be served. Don't worry, though, because Sepan Banquet offers outstanding catering services. We have several items to choose from. But if you are not sure what food to serve, you may talk to our staff and they will point you in the right direction. You may also request a taste testing with us if you wish. 
Preparing for an event can be quite a headache, but our staff is here to help you do the heavy lifting. We can prepare the venue for your guests to enjoy while you handle other matters. What you need to do during the event is to enjoy it. If you have further questions on how to book our amazing banquet hall in Los Angeles for your occasion, give us a call at (323) 894-9446.