The platinum banquet hall of Sepan Banquet is ideal for larger events. You can use this venue to gather groups of people in one convenient place. This is a perfect venue for you to host an event that can strengthen your network while widening your reach. No matter the industry you are in, you can use this banquet hall situated in Glendale Boulevard, Los Angeles. 
Prepare the Platinum Banquet Hall 
To make your event and conference a success, make sure that you prep the venue a few days before the day. The venue should be ready to welcome your guests. Since it is a larger event, make sure that you don't treat it like an afterthought. You must plan and budget for the guests.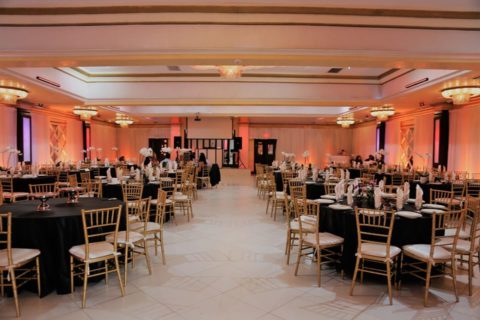 What are the Best Drinks to Serve? 
It depends on the kind of event you are hosting. If it is a corporate event, you can serve water, juice and other drinks. Of course, don't forget tea and coffee. However, if the event is in the evening, you may serve wine. If it is lunchtime, coffee and tea are ideal. 
What kind of wine to serve? It must match the food options you are serving. You may also serve champagne if you are launching a product. When it comes to wine, though, make sure that it is high-quality wine. Avoid serving poor-quality wine as it can only damage your reputation. You must only serve excellent wine so your guests will remember you as the host who knows how to please his/her guests. Now, if you want to serve alcohol, make sure that there are snacks available. You must not allow your guests to drink on an empty stomach. 
If you are, for example, in the healthcare industry, you should consider drinks related to your theme. You may serve herbal teas and cocktails, as well as healthy smoothies. No matter what type of drinks you are serving and the kind of event you are hosting, you must always have plenty of water available. In that way, your guests will not dehydrate. Water will also balance their intake of alcohol. 
Location of the Event
In addition to the drinks, you must choose the right location. It is always the top consideration. It must have great infrastructure. Sepan Banquet is conveniently located in Glendale. The area is complemented by several centers and hotels. It comes with a minimalist design that you can modify and configure based on the type of event you are hosting. 
It has ample space that fits any requirements of your event. Furthermore, the entire venue is designed for efficiency when it comes to power and connectivity. Sepan Banquet ensures that you and your guests will have access to electricity, water, and the Internet. 
If you are considering our platinum banquet hall for your event, make sure to give us a call a few weeks before the event. To know more about how Sepan Banquet can be a great choice for your next corporate event or business launch, please call us at (323) 894-9446.