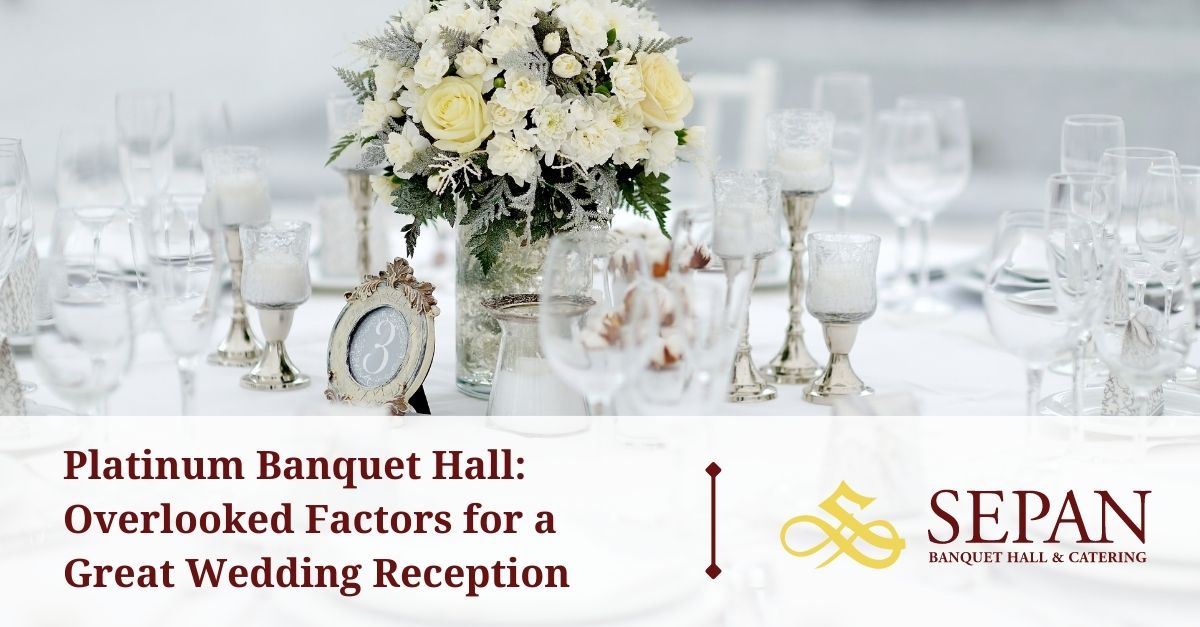 Do you want the perfect banquet hall for your wedding reception? Does it feel as if each "banquet hall" you look at online seems less like a "banquet hall" and more like "somewhere you probably even eat a light lunch?" A wedding reception isn't just a celebration of two souls joining in matrimony, it's a celebration of their family and their friends, all of the people in their lives who led them to this joyous moment. Thus, it should be in a platinum banquet hall that knows how to accommodate that kind of moment. That's exactly what you'll find here at Sepan Banquet Hall. 
The Most Overlooked Factor for a Great Wedding Reception 
Over the years, we've found that perhaps the most overlooked factor that can, in its own way, make or break a wedding reception is simple: parking. If people can't get to the venue, if they can't find parking, if they have to circle the venue time and again just looking for somewhere to put their car, this can take a toll on the rest of the event. Sepan Banquet Hall is centrally located here on Glendale Boulevard. There's plenty of parking throughout the area. Moreover, it's not far from Burbank airport or really many other parts of LA and even Glendale as well as Pasadena. Thus, this place isn't just easy to find, it's easy to park at. 
The Small Things That Really Aren't That Small 
Another one of the most commonly overlooked factors with a wedding reception: is the tables. Even at the most joyous, fun, filled with dancing wedding reception, people are going to spend a lot of time sitting down eating. Here at Sepan Banquet Hall, we can help here, too. The tables and napkins are available, as it says on our site, in "all colors." It doesn't say they're available in "some colors" or "most colors," but rather, "all colors." On top of that, we have glassware, china, ornate, comfortable seats, and so much more for your reception. 
Add-Ons for an Exceptionally Great Wedding Reception 
Beyond our top-quality menu, we also can provide a complimentary cake-cutting service as well as professional wait staff. If there's something that can make your wedding reception better, we encourage you to leave it to us: the DJ, the red carpet, the stage, the LED light system, and so much more. 
A Platinum Banquet Hall for the Platinum Events in Life 
The above constitute just some of the ways that we can make your wedding reception that much better. We encourage you to reach out to us and tell us what you're looking for in your wedding reception. Then, we can sit down with you and figure out a way we can meet and exceed your expectations. Additionally, we recommend that you schedule your reception sooner vs. later. That way, you can make sure that you're getting your reception when you want it, as our hall tends to sell out quickly. Schedule yours today through our site or by calling us.