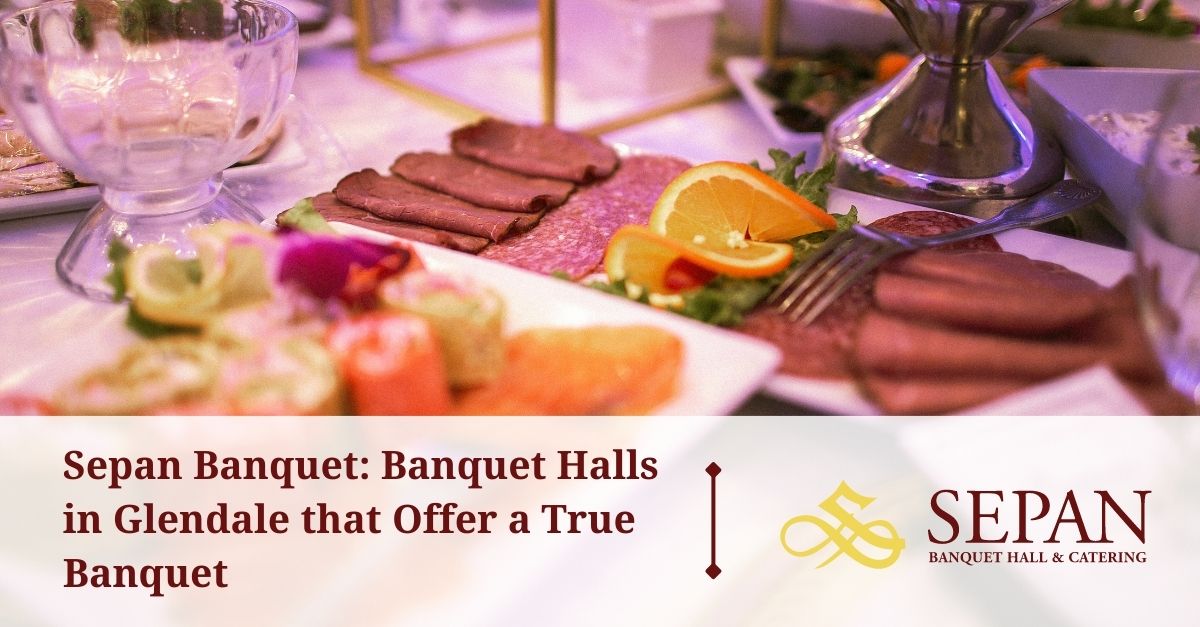 Are you looking for banquet halls in Glendale that can actually hold a banquet? Does it feel like each banquet hall you look at is anything but a true "banquet hall?" We call our venue "Sepan Banquet Hall" for many reasons, not the least of which is that we can provide our guests with a true, honest-to-goodness banquet. Below are just some of the delectable items that can be customized for your event's menu. 
Appealing Appetizing Appetizers
Any truly great meal starts with appetizers. Here in Southern California, we understand that different folks have different dietary needs. So, we do everything in our power to cater to everyone. Case in point, with our appetizers, we have plenty of fresh, succulent vegetables. By that same token, our assorted meat plate is an assortment of some of the tastier local meats. Whether it's potato salad you're looking for, smoked salmon, or so much else, our appetizers can start a meal off right. 
Main Dishes that Redefine "Delicious" 
We don't take the term "main dish" lightly. We believe that a "main dish" should be exactly that: the "main" part of the meal. Thus, if someone were to just eat the "main dish," they would be satiated by a delicious meal. To that end, our main dishes are cooked to do exactly that. Between our pork kebab, chicken kabab, or chicken/beef rules, we can make sure our main dishes fit your needs. That said, we understand that not everyone eats meat, so we've got other options available such as salmon, sushi, lobster, and so much more. We're always glad to talk to folks ahead of their event so that we can make sure our main dishes fit your event. 
Desserts and Everything After 
It's perfectly understandable if, after appetizers and the main dish, you and your guests are full. However, to truly constitute a "banquet," we believe in offering the best in terms of desserts. That means that we have genuinely top-shelf cake as well as a fruit table, too. With these, everyone can enjoy a delicious dessert, whether they're on a diet or not (or if they'd like to take a break from their diet for a banquet). There are plenty of great drinks available here as well so that you can wash all of this delicious food down easily. 
Open Doors at Our Banquet Halls in Glendale 
The above is just some of what we offer on our menu. Indeed, while we're more than happy to have you here at Sepan Banquet Hall, you don't have to come here to enjoy our food. We're more than happy to cater your event as well. The meal can make or break a wedding reception, a birthday party, a quinceanera, a corporate event, and so many other special times. To see how we can make your event what you want it to be, we encourage you to reach out to us through our site or via phone call.