A birthday party is a special event in anyone's life, especially for those celebrating milestones in their lives, such as a sweet sixteen party, 50th birthday party, or any other year worth celebrating. With organization, proper planning, and a creative vision, Sepan Banquet birthday party hall and Catering can help you make your anniversary come to life.
The first step in the planning process of a birthday party should be determining the size and scope of the party. Are you inviting only close and friends and relatives, or do you have a large family with dozens of cousins, aunts, uncles, and grandparents? Once the approximate number of guests attending has been decided, the next step in the birthday party planning process should be the location.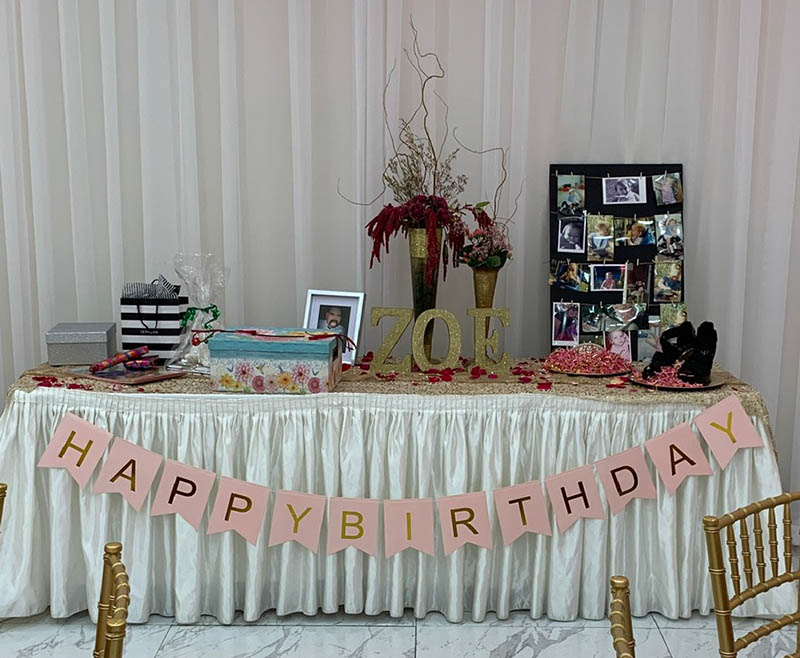 Sepan Banquet Hall and Catering in Los Angeles, California boasts two elegant venues that can accommodate parties of many sizes. Our smaller banquet hall seats up to 170 guests which is perfect for most birthday parties, but if you're going "all-out" and have more guests, our larger banquet hall seats 300 people.
The venue where you choose to hold your birthday party is important because it sets the tone for the rest of the party through its decor, lighting, and catering service. Sepan Banquet Hall and Catering offers amazing menus along with servers, drinks, and a bartender, so you can be sure you and your guests are having the perfect party experience.
We have a limited-time special offer for birthday parties, so contact us with detailed information regarding your birthday party and we can give you an exact quote! An example of a typical birthday party hall package deal includes food, silverware, drinks, servers, decorations, lighting, a light show, bartender, security, and cleaning. At Sepan Banquet Hall our staff will help bring your dream birthday party to life!