The most important part of planning a wedding is deciding on the perfect banquet hall. Wedding banquet halls should be booked months ahead of the big day, especially in Los Angeles where events are booked months, even years in advance. Once a venue has been chosen, the other aspects of the wedding are easier to determine and plan. The price of a banquet hall varies depending on the size of the party, the location, and package, but keep in mind that you should dedicate a large portion of your budget for this purpose.
Sepan Banquet Hall is located in Los Angeles, surrounded by major freeways and the lovely city of Glendale. This is just one of the many reasons why so many have chosen our elegant venues for their wedding day, because the banquet hall sets the stage for the tone and the mood of a beautiful wedding reception.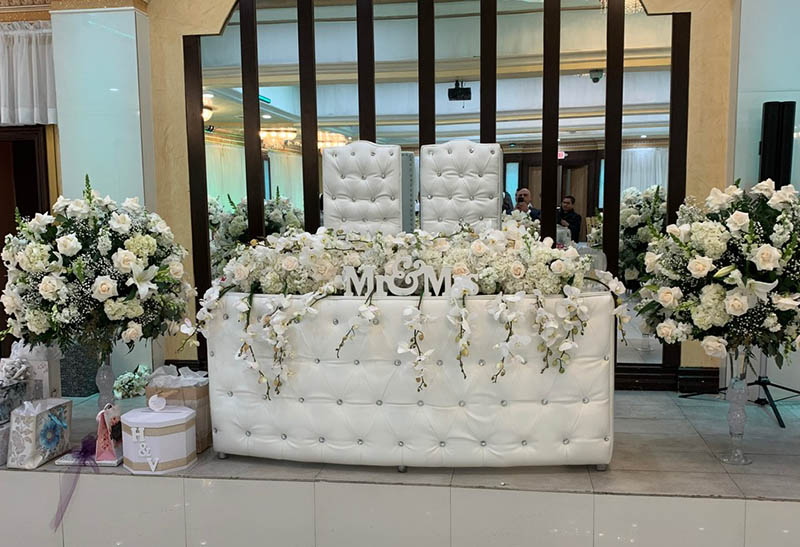 At Sepan Banquet Hall and Catering, we offer venues of two different sizes to accommodate wedding parties of various sizes. In addition to beautiful wedding banquet halls, we offer specialized decorations and reception packages to cater to your specific wedding reception needs. There are so many banquet halls to choose from in the Los Angeles area, but at Sepan Banquet Hall we offer competitive rates for outstanding service and an amazing location.
For our limited-time special offer, you can contact us with specific wedding reception information for a quote. Our beautiful venues and professional service are sure to make your wedding one to remember. Our wedding package deals include food, servers, cake-cutting, silverware, drinks, a bartender, amazing light show, security, cleaning, and decorations.
At Sepan Banquet Hall and Catering, we want to make sure that your wedding reception is everything you imagined. We are here to help your dreams come true, so contact us today!