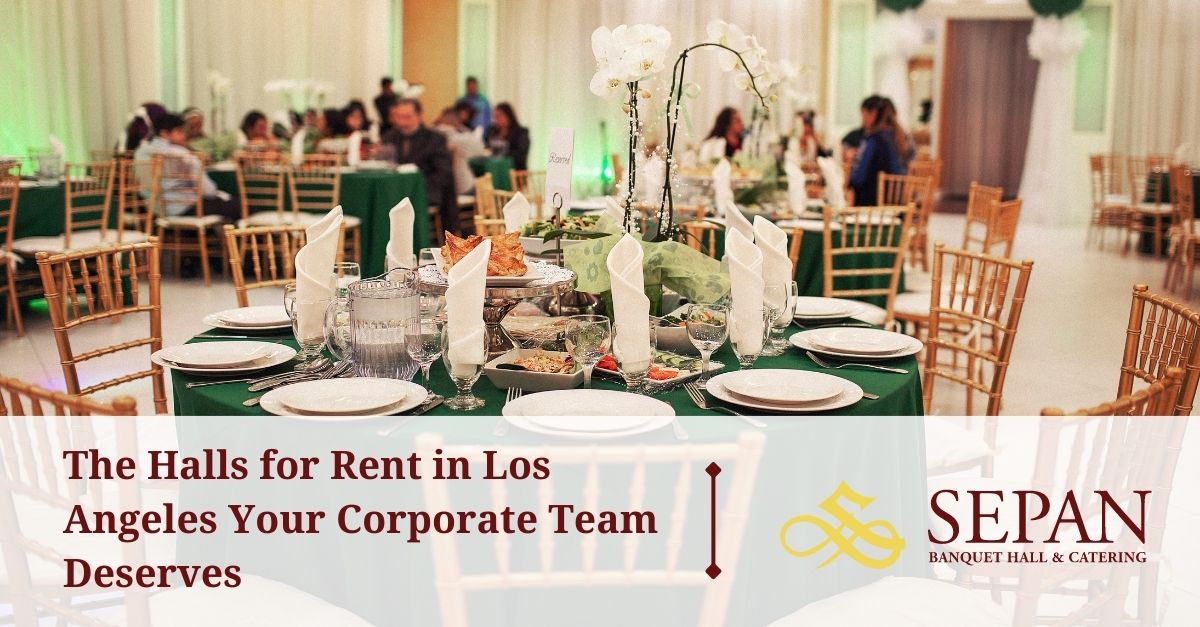 Are you holding a corporate event for your team and want to find the perfect space? As you look at one hall for rent after another, do they all seem like they just don't offer enough for your team? The truth is that your team works hard. They do so day in and day out, all to help your business take flight. So, when it's time to reward them, you want to do so at a venue that, in so many ways, feels like being there is a reward. That's what we can provide at our halls for rent in Los Angeles. 
Convenient for Your Corporate Team 
For starters, the corporate party shouldn't be difficult to get to. It shouldn't feel like it's a job to find parking. Sepan Banquet Hall is centrally located, right here on Glendale Boulevard. So, not only is there plenty of parking all around the area, but it's also convenient to several areas all throughout Southern California. Whether someone's coming from the valley, Pasadena, downtown, or anywhere else, Sepan Banquet Hall is centrally located. 
A Venue to Treat You and Your Team Right 
Your team works hard all of the time, so your team deserves a team that's going to work hard for them at their corporate event. That's what we can provide. Our wait staff can not only take care of all of your needs while you're here, but we can also provide a DJ, security professionals, a limousine, and anything else that will treat your team in the manner they deserve to be treated. Whether your corporate event is going to involve dancing, speeches, or a bit of both and so much more, we've got you covered. 
Customized to Your Corporate Needs 
When you rent Sepan Banquet Hall for your corporate event, our hall is yours. That means we can tailor just about everything to fit you. Case in point: we can make the tables, napkins, and more to fit your corporate branding. With our all-colors LED lights, we can create the exact ambiance that you want for your event. From video screens to photo booths, if there's something we can do to make Sepan Banquet Hall a better fit for your company, we can do it. Reach out to us to see how we can make Sepan Banquet Hall yours. 
Halls for Rent in Los Angeles for Many Events 
While we're very proud to host so many corporate events here, that's far from all that we do. Indeed, many who came here initially for a corporate event through their company eventually came back to hold their baby shower here, their wedding reception, their child's quinceanera, or any number of other events. Indeed, we have separate packages so that you can get everything you need in an event at a price that will fit your budget. To see how we can help or to schedule your event, we encourage you to reach out to us through our site or call.